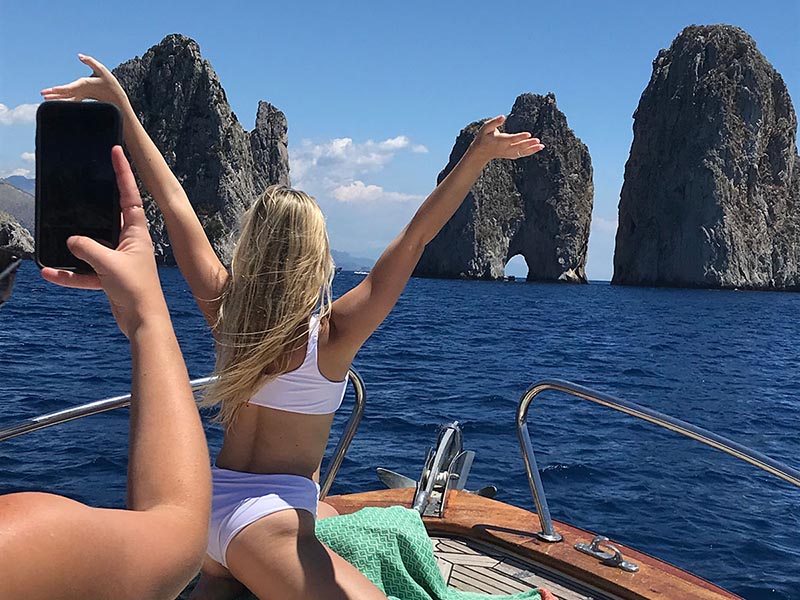 Summer Doesn't End – Discover Capri and Positano!
🌞 Summer Doesn't End – Discover Capri and Positano! 🌞
Are you still craving those endless summer vibes? Well, we've got fantastic news for you! Our "Summer Doesn't End" offer is here to keep your summer dreams alive, and it's hotter than ever! 🚤 What's the deal? 🚤 Book your boat tour to the enchanting destinations of Capri and Positano this week, and we'll shower you with a sun-kissed 20% discount! That's right, 20% off your ticket to unforgettable experience!
🏖️ Why choose us? 🏖️
Unbeatable Scenery: Prepare to be awestruck by the breathtaking views of the Amalfi Coast and the picturesque streets of Capri;
Expert Captain: Our experienced guides will share fascinating stories and local insights, making your journey even more memorable;
Luxury Boats: Travel in style aboard our comfortable, spacious boats, equipped with all the amenities you need.
🗓️ How to snag this deal? 🗓️
Booking your dream adventure is as easy:
Browse our Website: explore the available tour options;
Select Your Date: Choose your preferred date for the tour;
Send us your request: Send us your request: write us an email or send a WhatsApp, and get ready for fun!
But don't wait too long! This offer is valid for bookings received during this week only. The clock is ticking, and we'd hate for you to miss out on the ultimate summer escape.
Summer may be winding down, but with us, it never truly ends. 🌴
Don't let this chance slip through your fingers – book your Capri and Positano adventure today, and keep the summer spirit alive!
⚓ Book Now!
Important:
Feel free to reach out to us if you have any questions or need assistance with your booking. We can't wait to welcome you aboard for an unforgettable boat tour!
Terms and conditions apply.
Offer valid for bookings made this week only.
Offer valid only on bookings of the Yacht W50 and Itama 38 yachts.
Only for advance bookings – request availability via e-mail.
Non-refundable deposit.
This offer is not cumulative with other promotions.