Capri by boat
Starting from
€400.00
per boat *
Note: *
*IN LOW SEASON BOAT "FRATELLI APREA" ONLY
We respect all the anti-contagion rules to guarantee your safety.
Services exclusively organized only by Giuliani Charter.
Tailor-made services for all your needs starting from € 25 up to € 3000.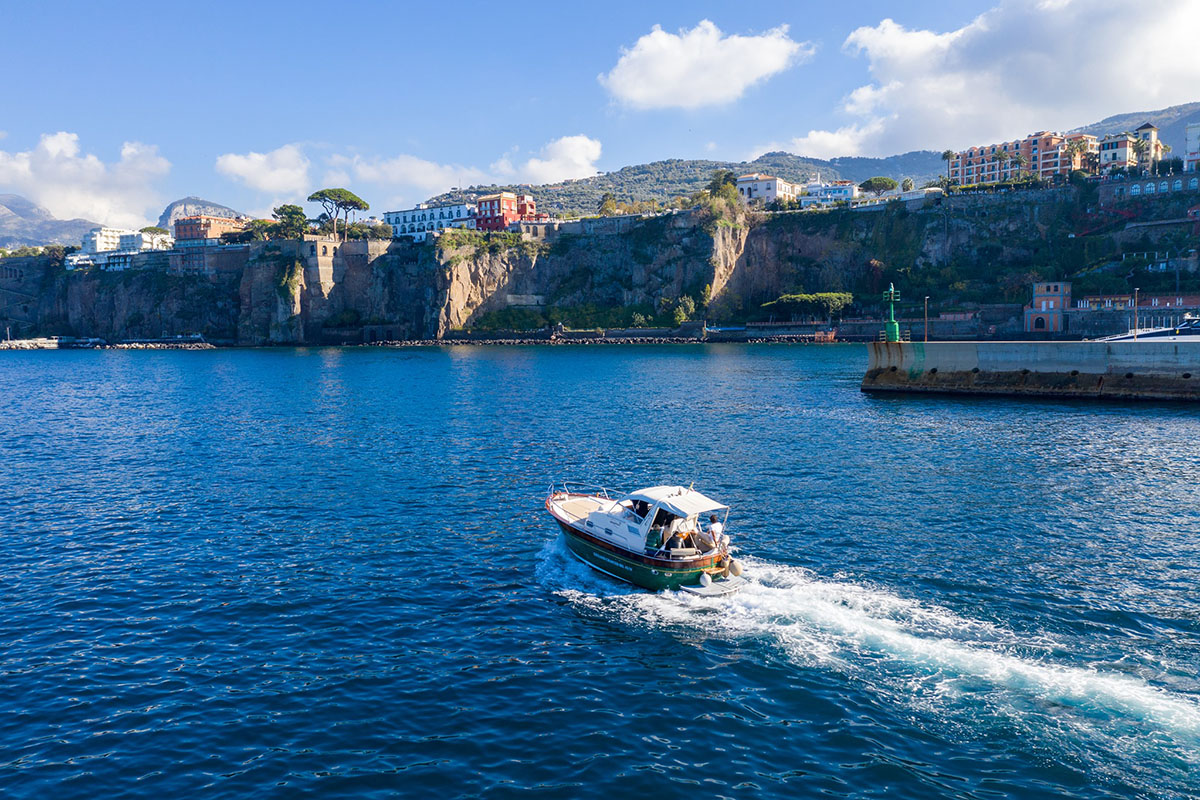 10:00
Boarding from the port of Sorrento (Marina Piccola) with Welcome on board by an English speaker skipper. Tour of the Sorrento coast up to Marina della Lobra and then cut to the island of Capri.
11:30 am
Stop at the Blue Grotto and visit if required.
Continue the tour towards Anacapri and then visit the coves of the northernmost part of the island until passing Punta Carena.
Continue to the Green Grotto which you can visit enjoying its crystal clear waters.
13:00
Arrival in Marina Piccola, where you can choose a restaurant by the sea. Capri is well-known for its multitude of sea restaurants, ​​all types and for all budgets.
Once disembarked and after having a typical lunch at the restaurant, you can continue the excursion on the island for a promenade by "Piazzetta" square and through the shopping streets.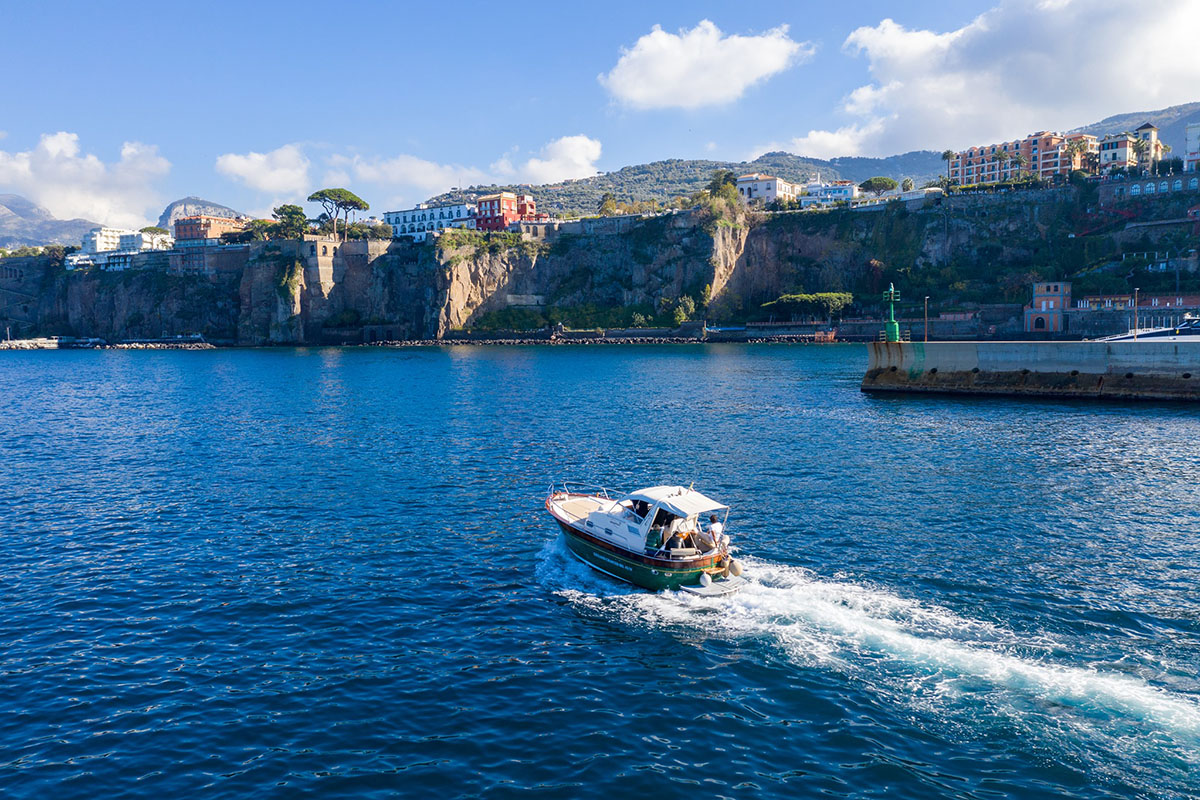 16:30
We re-embark and continue the tour to the "cave of lovers" and take a dip in its clear waters. Resuming the journey, you pass between the Faraglioni rocks and then arrive at the White Grotto.
18:00
We leave for Sorrento along the famous Sorrentino Peninsula coastline from the bay of Ieranto to Sorrento city.
19:00
Arrival in Sorrento, taste of native Limoncello, our commercial partner and finally disembarkation.
In detail
The island of Capri, the pearl of the Gulf of Naples, with its lush vegetation, the extraordinary colors of the sea, its wonderful caves has enchanted writers, poets, musicians and painters for centuries.
Chosen as the setting for several movies, Capri is the favorite destination of many internationally famous personalities who have crowded the renowned "Piazzatta" square, sitting at the tables of the bars.
A boat tour of the island is the best way to quickly and deeply appreciate the nature and landscape of Capri.
The starting point of our tour is the port of Marina Grande, the main port of the island, characterized by the colorful houses that overlook it.
Before returning to the port, you can cast your gaze on the town of Capri that stretches upwards from the seaside village of Marina Grande, between houses and cultivated land, and then closes in the compact nucleus of the historic center, from which the bell tower, the dome of Santo Stefano and the facade of the monastery of the Santissimo Salvatore.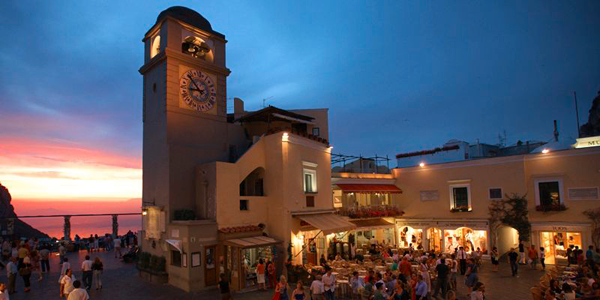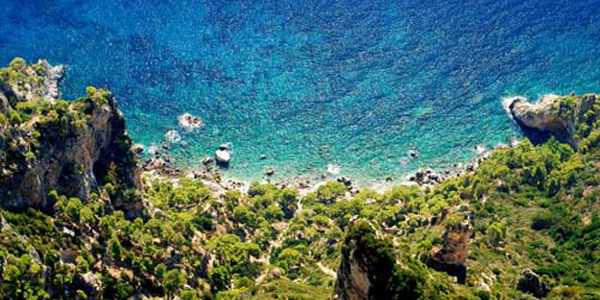 Fill out the form to request more information