Naples by boat
Starting from
€850.00
per boat *
Note: *
* IN LOW SEASON ONLY BOAT APREAMARE 8.5
We respect all the anti-contagion rules to guarantee your safety.
Services exclusively organized only by Giuliani Charter.
Tailor-made services for all your needs starting from € 25 up to € 3000.
In detail
The sea tour to discover the city of Naples starts from Sorrento and along the way there is a dip in the sea to admire Vesuvius in the background, a glimpse of unusual beauty in the panorama of the Gulf.
Continuing to navigate Naples coastline we will skirt the Posillipo hill, whose first settlements date back to the Greek-Roman era is evidenced by the significant remains brought to light, first of all the famous villa of Publio Vedio Pollione, in the stretch of coast between the Gaiola and Trentaremi.
Almost all the area has undergone heavy reconstruction following World War II, but it has preserved several historic buildings, including Villa Rosebery, the residence owned by the Italian President of the Republic.
On the tip of Capo Posillipo is the submerged natural park of Gaiola, established in 2002 jointly by both the Ministry of the Environment and the Ministry of Cultural Heritage and which extends itself from the small port of Marechiaro to the Bay of Trentaremi, with both archaeological and environmental protection purposes.
The detail that has contributed most to the mythicisation of this hamlet is the so-called Fenestrella ("little window" in Italian). Legend has it that the Neapolitan poet and writer Salvatore Di Giacomo, seeing a small window on which there was a carnation, had the inspiration for what is one of the most famous Neapolitan songs: Marechiare.
The window still exists today, and there is always a fresh carnation on the windowsill, as well as a commemorative plaque in white marble engraved with the sheet of the song and the name of its author (who died in April 1934).
Before ending our tour we will take a tour to the islet of Nisida, belonging to the archipelago of the Flegrean islands, located at the extreme offshoot of the Posillipo hill, in a place called Coroglio. Its status as an island, once indisputable, is today disputed as it has been connected to the mainland for several decades by a long carriage pier.
The sea space between Nisida and Capri is the designated place of the Homeric tradition where the sirens who tempted Ulysses lived.
In classical times he built a villa Lucio Licinio Lucullo, which became famous for the parties and dinners that were celebrated there. Marcus Giunio Brutus also had his villa here and on the island, together with Cassius, plotted a conspiracy against Caesar.
In modern times, in the fifteenth century, the queen of Naples Giovanna II of Anjou had a villa here that was soon transformed into a castle to counter the fleet of the pretender to the throne of Naples Luigi II of Anjou. The castle of Nisida later became one of the cornerstones of the Neapolitan defense. In the 17th century, the Bourbons adapted the structure to a penitentiary.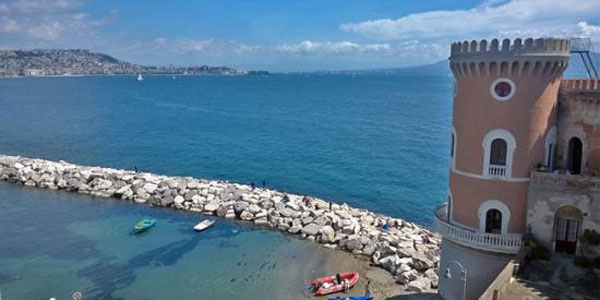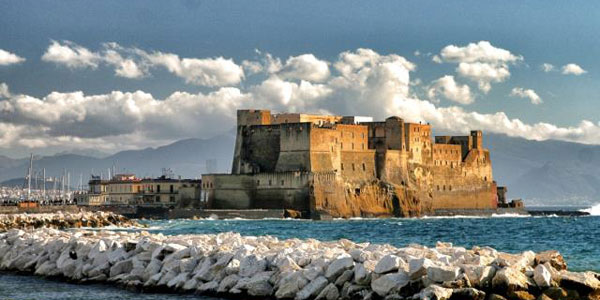 Fill out the form to request more information